We will be at CHINA HOMELIFE SHOW POLAND 2021
Views: 5726 Author: Dawnjoint Publish Time: 2021-06-04 Origin: Dawnjoint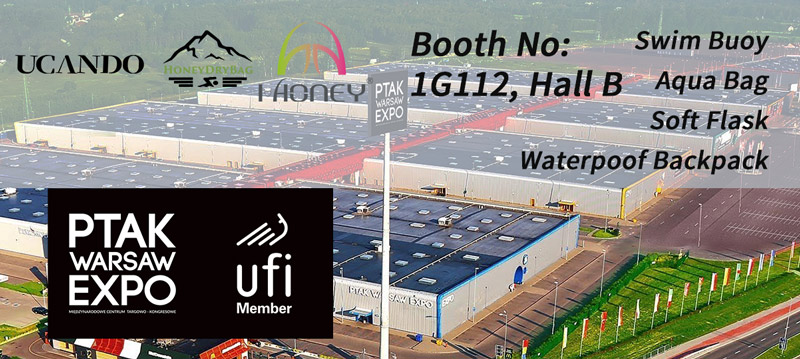 Dear Sir/Madam,

Hangzhou Dawnjoint B&T Co., Ltd. hereby sincerely invite you and your company representatives to visit our booth at China (Poland) Trade Fair 2021/China Homelife Show Poland 2021 in PTAK WARSAW EXPO, Warsaw, Poland.
It would be a great pleasure to meet you at the exhibition.
Hangzhou Dawnjoint B&T Co., Ltd. concentrates on triathlon & outdoor products. We will exhibit our soft flasks for trail running, swim buoy for open water swimming, aqua fitness bags for home gym fitness, and waterproof backpack for kayaking and hiking.
China Homelife is the largest fair of Chinese manufacturers in Europe. The organizer of the fair is the company Meorient, which has been developing Chinese business around the world for many years. Over 1,600 exhibitors with over 50,000 selected products of the highest quality will present themselves at the 7th edition.
Website: https://expohomelife.com/
The information below is for your reference:
China (Poland) Trade Fair 2021/China Homelife Show Poland 2021
Booth No: 1G112, Hall B
Date: 1st(Wednesday)-3rd(Friday), December 2021
Address: Aleja Katowicka 62, 05-830 Nadarzyn, Poland
Website: dawnjoint.com
Email: dawnjoint@honey-china.com
Tel/WhatsApp: +86-17131430843