The Waterproof Bag Manufacturer that you can trust
We help you build your brand with our waterproof bags specially designed for your brand and customized with your own logo.
HoneyDryBag Supports Your Outdoor Business with Our Customized Waterproof Bags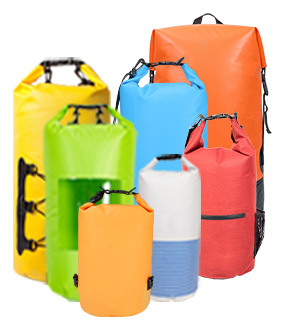 Customizable Size, Color, and Material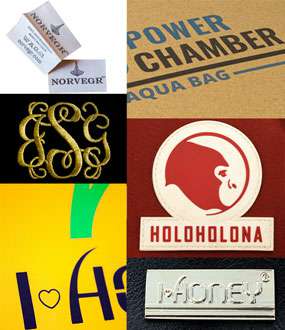 Your Own Logo Can Be Printed in Various Methods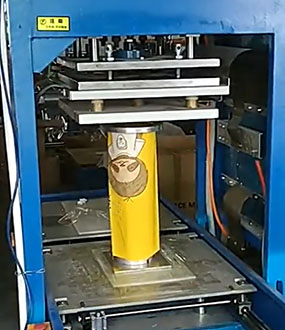 High Frequency Welding Construction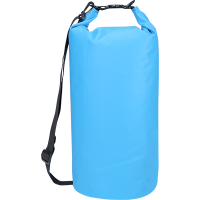 HoneyDryBag produces dry bags with roll-top closure and high frequency welding process to maximize the waterproofness. You can choose from one of our models and make adjustments for your brand, or send us your own design and we will do the rest for you. Our minimum order quantity is 300.
Click the image for mode details and product catalog.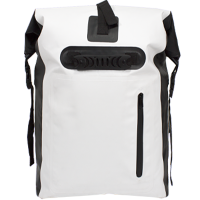 Our waterproof backpacks use the design and technique of those of dry bags to enhance the user experience in water sports and outdoor activities with water. We have dozens of existing models that can be customized in details and we also support OEM manufacturing for our clients. Minimum order quantity is 300.
Click the image for more details and product catalog.
Contact Us Now to Make an Inquiry & Get a Quote
Your contact information will be kept confidential.
We will assign one of our sales to discuss the details with you when we receive your inquiry. Please pay attention to emails with the suffix "@honey-china.com" or "@honeydrybag.com".
If you did not receive an email after making an inquiry, please check your spam folder or junk folder.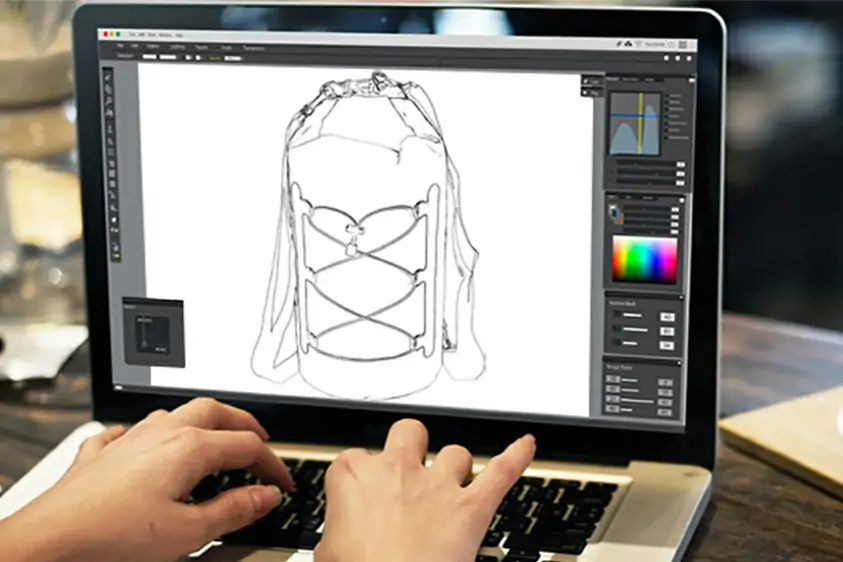 We offer both OEM and ODM services to fulfill the request of our clients and their businesses.
For OEM requests: You just send us the drawing, sketch, or concept of your design, and our design unit will take the work to transfer it into an achievable design so as for our production unit to fulfill it.
For ODM requests: We provide you a full list of customizable options from our existing models: color, material, logo, package, and extra features, etc.
We also offer customized packaging solutions. Feel free to discuss with us about your demand.
The manufacturing capability is the key factor for manufacturers. With an area of 20,000 square meters and 150 skilled workers, our factory is able to produce 120,000 products per month with qualities that reach our customers' demands.
Our production team is equipped with a detailed and rigorous standard operating procedure from the purchase of raw materials, pre-production samples, off-line and on-line production, to inspection, packaging, and the final dispatch. You will be notified of the progress on each step of production.
We have also established a research and development (R&D) team that continues to develop new products and models.
We have a QC team of 15 experts who take the responsibility of quality. The raw materials are inspected before they enter the factory and random sampling of semi-finished items are taken during the manufacturing.
A thorough inspection is conducted with finished products, and you will be provided the inspection report. Our QC team is also responsible for delivering the samples to designated labs for examination if required.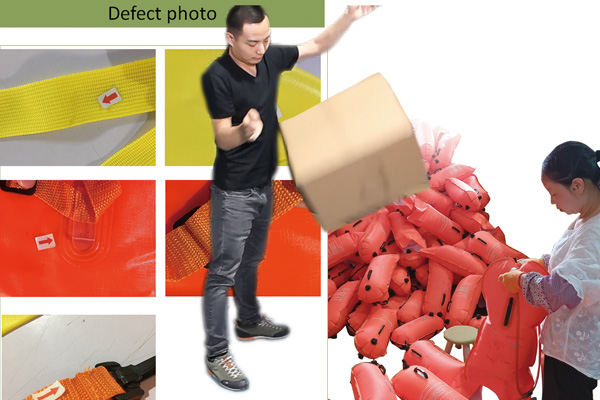 Production and shipping take time, and we aim to deliver our products in time. A sample order usual takes us 7 to 10 days to produce, and a bulk order 30 to 35 days. Shipping takes another 7 to 30 days depending on the delivery method. 
To ensure that you receive your orders on time, we may suggest suitable shipping methods depending on how urgent you need your products. You may ask us to deliver door-to-door, DDP or DDU, or to your designated freight.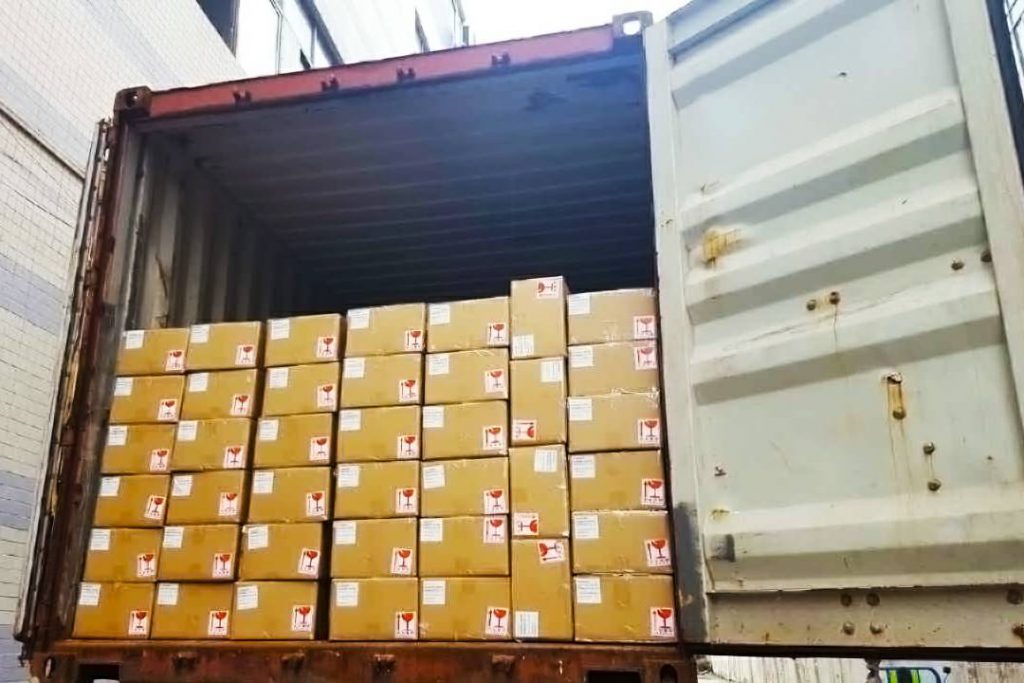 ... And Also Aftersales and Media Support
Our aftersales team takes charge of customer feedback research and deals with complaints from our customers. They work independently from other departments to convince our clients and maximize their purchase experience.
We also provide photo and video shooting service for free. Our long-term clients are authorized to use the photos and videos we film on their websites, web pages, shops, events, etc.
Fabulous services. I got the goods with good quality and the company offered inspection report and feedback survey that make me surprised. This is is a great company. I will keep cooperating with them in the future.
Machatschek Ackermann
Germany
Product was exactly as described. They are always very very helpful, this is our third order, and will continue to do so due to quality and excellent service.
Michelle Kerlin
Australia
This is our second order and we are very pleased with the product and quality once again. Excellent service also.
Andrea Williams
United Kingdom
gran y excelente atención a sus clientes. ptofesionalismo y entrega. (Great and excellent customer service. professionalism and dedication.)
Jose Dominguez Lara
Mexico
I Have slowly built a relationship with the team at HangZhou DawnJoint and they continue to deliver, I can be a confusing customer to deal with at times but their persistence and professional attitude sees us all obtain results.
Howard James
United Kingdom
Amazing experience working with them from custom sample orders to final production run. Very pleased with the full experience, they took care of everything, looking forward to ongoing collaboration!
Mario Leiva
United States
The supplier worked thoroughly with me on getting the details right. thanks a lot, would order again.
T. Richard Chang
Switzerland
The shipping time took little bit longer as hoped, but the service was splendid and the quality of the products was higher than expected. Thank you.
Christian Dackus
Netherlands
Impressed with the suppliers professionalism. The samples are very accurate to our requirements and high quality.
Matt Gonzalez
Australia
Product of good quality and also good sales and customer service
Daryl Mourga
Mauritius
Excellent quality swim buoy/dry bag. Strong and durable. Great size for carrying valuables and clothing while swimming. I'm impressed with the quality as well as the look and feel of this product, stood up well to our testing.
Andrea Williams
United Kingdom
All products received and the product's quality and packaging was excellent.
Petros Parthenis
Greece
Frequently Asked Questions
We collected a few FAQs from our clients and listed them here. More can be found on our FAQ page. Also, feel free to chat with us via live chat (on the right bottom corner), e-mail, WhatsApp, or send us an inquiry using the form below.