Thermoplastic polyurethane (TPU) is a polymer that is used in various applications such as the coating material of waterproof bags, inflatable rafts, and the body material of camping mats and soft flasks. Due to its impressive properties, TPU has taken the world of manufacturing by storm.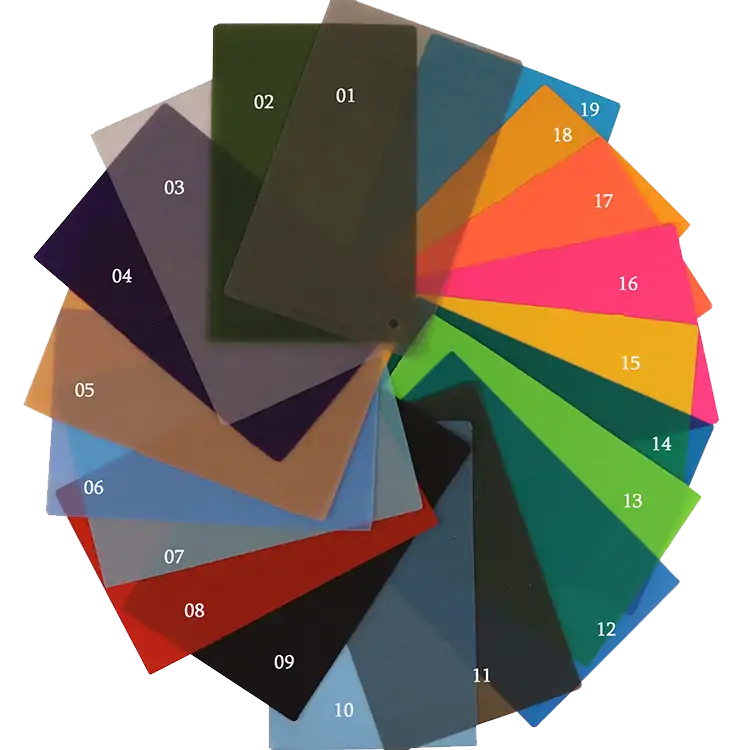 A color swatch of TPU material
TPU comes in two variations, polyether TPU and polyester TPU, which have different structural and functional properties. In this article, we will compare the two types of TPU and explore their respective merits and demerits. To begin with, I would thank our factory's material supplier who provided us this information. Keep reading to gain a deep understanding of the right TPU to use for your soft flask wholesale orders
Raw Material Composition
Polyether TPU, as the name suggests, is predominantly made up of poly tetra methylene ether glycol (PTMEG). It is typically composed of 40% MDI (Methylene Diphenyl Diisocyanate), 40% PTMEG, and 20% BDO (1,4-Butanediol). The raw materials for polyether TPU are more expensive, making it costlier to produce than its counterpart.
On the other hand, polyester TPU is composed of 40% MDI, 35% AA (Adipic Acid), and 25% BDO. The raw materials used in polyester TPU are comparatively less expensive, making it more affordable than polyether TPU.
Mechanical Properties
Polyether TPU has a softer feel than polyester TPU, with weaker strength than its counterpart. However, polyether TPU has excellent low-temperature impact resistance, making it a suitable option in cold environments. Polyether TPU also has high resilience, which means it can be stretched out and bounce back to its original shape without deformation.
Hydrolytic Stability
Polyether TPU has better hydrolytic stability in high-temperature conditions, which means that it is less likely to degrade under water or other aqueous solutions. However, polyester TPU decomposes easily under water invasion, and reaction matters catalyze the decomposition process further. It makes polyester TPU less suitable for products that require water resistance.
Microbial Resistance
Polyether TPU has better microbial resistance, while polyester TPU is more susceptible to decomposition by soil microorganisms than polyether TPU. Thus, polyether TPU is more suitable for products that will be in contact with the soil for an extended period.
Cost
The cost of polyether TPU is higher compared to polyester TPU, mainly because of the more expensive raw materials used, the complexity of the production process, and the need for more specialized and expensive processing equipment.
Forming Processes
While the cost is higher, the good news is that polyether TPU has good characteristics in forming processes. While having lower drying requirements, polyether TPU has a longer dwell time, a shorter processing time, a shorter cooling time, a lower processing temperature, and a better fluidity compared to polyester TPU. With these properties, Polyether TPU can be easily molded, extruded or cast.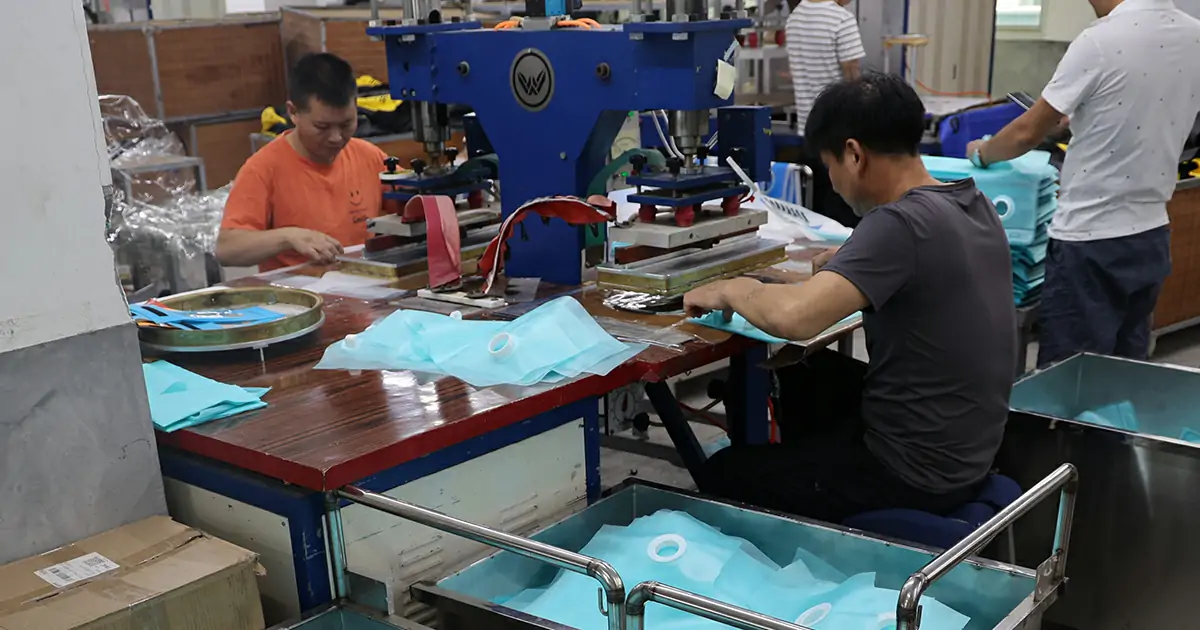 A worker is manufacturing soft flasks with TPU material
Pros
Polyether TPU has good hydrolysis resistance, high resilience, good performance at low temperatures, and microbial resistance, while polyester has good tensile and tear strength, abrasion resistance, good resistance at high temperatures, and good resistance to solvents.
Comparison between Polyether TPU and Polyester TPU
Performances that polyether TPU is better: moisture vaporization, low temperature impact, bacterial resistance.
Performances that polyether TPU is better: tensile strength, tear strength, abrasion resistance, chemical resistance, transparency.
Conclusion
In conclusion, polyether TPU and polyester TPU have their respective advantages and disadvantages. Polyether TPU is known for its excellent low-temperature impact resistance, microbial resistance, and hydrolytic stability. On the other hand, Polyester TPU has better mechanical properties such as tensile and tear strength, abrasion resistance, and chemical resistance. If you need a TPU that has a soft feel, optimal low-temperature resistance, and good microbial resistance, choose polyether TPU. If you need a TPU that is harder, has high strength, and high abrasion resistance, you should choose polyester TPU.
At HoneyDryBag, we work with our material suppliers to choose the best suitable TPU material for our soft flasks, waterproof bags, etc. If you have requirements for the materials, please let us know in your inquiry. We will select the correct material that can meet your requests. To learn more about our products made of TPU, especially the soft flasks and cups for running, please visit our website.