School Mochila Customization Case
In 2020, we received an inquiry about 6,000 school backpacks ("mochila") from a Chilean client. Our client asked us if we could control the cost because they had limited budget. In this study, we will briefly introduce how we saved the cost for our client.
Introduction
In June 2020, we received an inquiry on WeChat from a Chilean client for 6000 mochilas, i.e school backpacks. In the inquiry, they detailed the requirements, including material, size, etc. and wanted to see samples as soon as possible. So, after confirming with our client about the details and price, we used our stock fabric to produce the samples and sent them to our client quickly.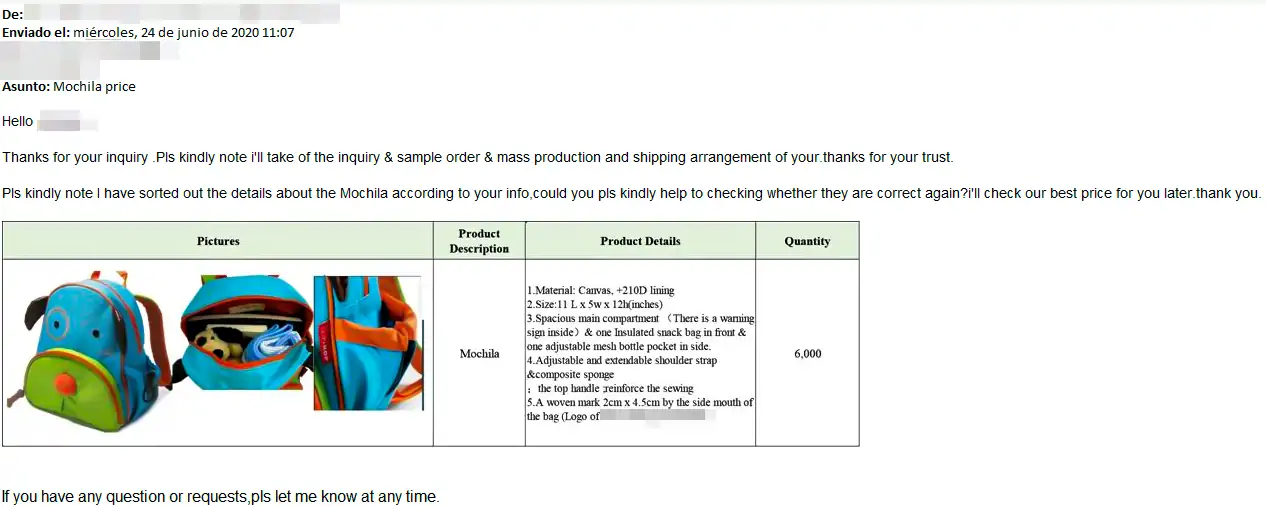 Client agrees on using fabric in stock to make samples.
Challenge
Our client was bidding for a public program in Chile dedicated to help young children and their families with education, who has a limited budget. After our client received the samples, they asked us if we could control the cost of the product because our quotation exceeded their target price. 
Solution
Our production department gave three suggestion to our client based on the project:
Change the shape of the mesh pockets on the sides to rectangle shape. In this way, the processing time of the mesh pocket part can be reduced greatly and the fabric can be used more efficiently.
Use a different material for the nose part of the mochila. The new material is stiffer and cheaper.
One of the colors on the mochila is hard to find on the material market, and thus we suggested to use a similar color which is cheaper in price.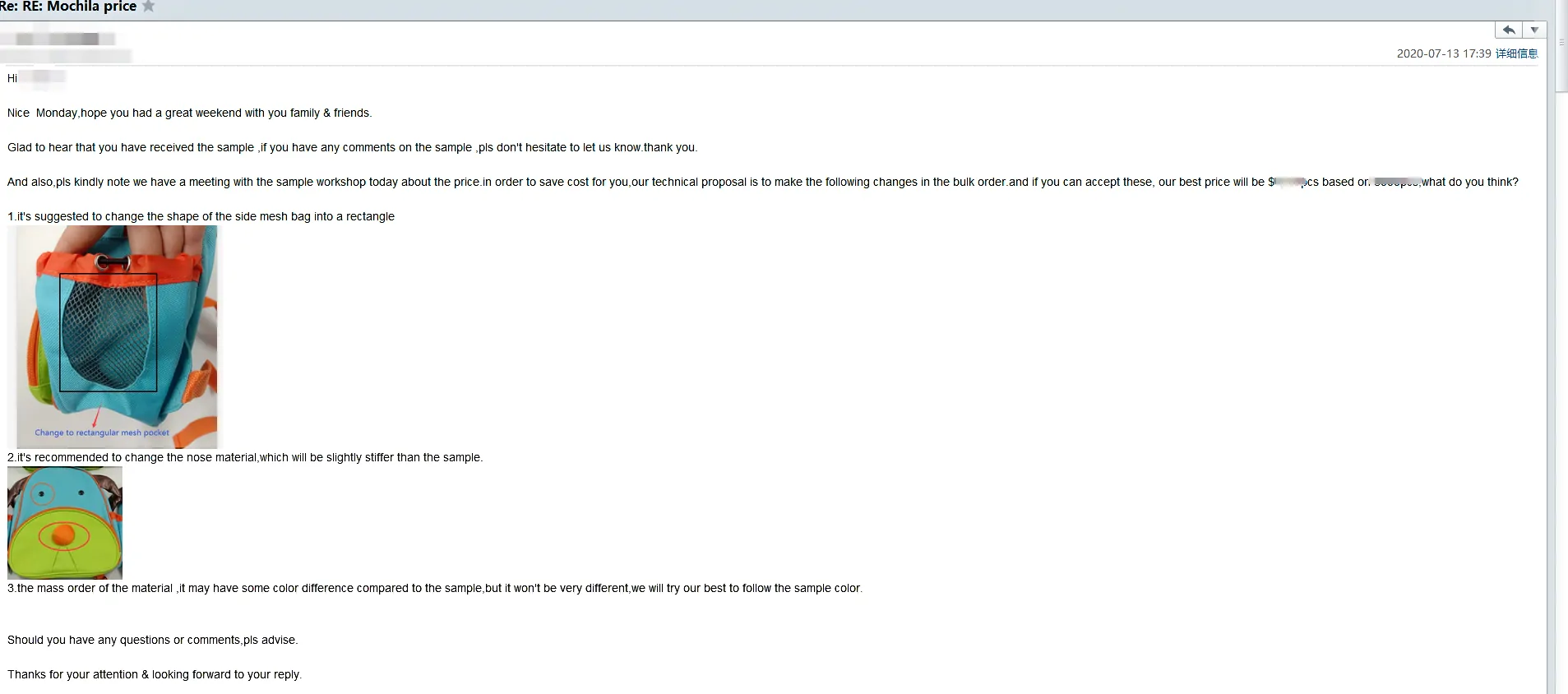 Our client accepted our suggestions and updated their design accordingly. We then produced new mochila samples according to the changes and shipped them to our client. Our client was very satisfied with the samples and they soon placed the initial order for the 6,000 mochilas.
Result
The program helped countless Chilean children and their families in poverty with education. Later in 2022, our client again won the bid of 5,500 mochilas for the same program and they without hesitate chose us as the manufacturer of these mochilas.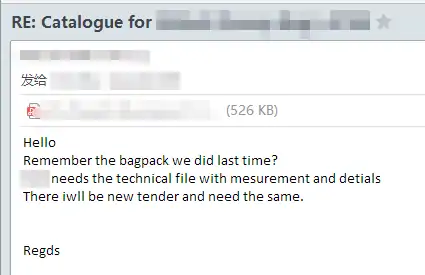 Looks very nice. Will consider for the next order. Thanks.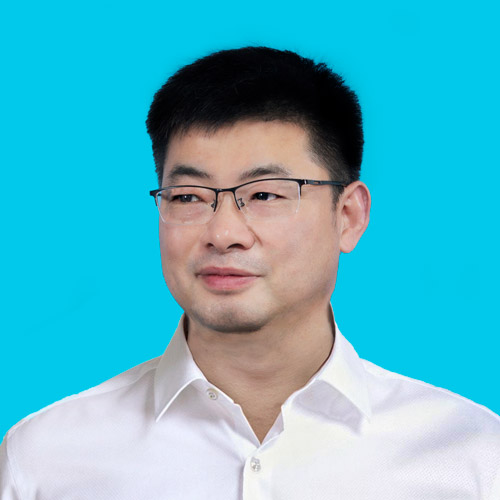 Hey, this is Henry Hu, General Manager of Hangzhou Dawnjoint B&T Co. Ltd and Hangzhou Farview Industry Co. Ltd, and owner of HoneyDryBag.
I have 19 years of experience in manufacturing, trading, and exporting. My company began producing waterproof bags, swim buoys, soft flasks, inflatable sleeping pads, camping tents, stand-up paddle boards, and collapsible rain barrels since 2010. I wish to work together with you and your brand in its growth.
I hope this article is helpful to you. If you like it and hope to receive more valuable posts in the future, please subscribe to our newsletter or send us an inquiry.
Feel free to contact us if you have any questions about this case or if you are interested in cooperating with us.